Decking Boom - Single Beam V2




Item #

Description:

Weight Estimate

DBOOM SV2

Decking Boom - Single Beam V2

1,050 lb
Please Note - Our standard color is black. Custom colors are available upon request



Description:



The White Mule Company Single Beam Decking Boom V2 is designed to attach from fifth wheel to fifth wheel, frame to fifth wheel, or frame to frame. This is a great solution for hauling high rise trucks where height is the main issue. The Single Beam Decking Boom V2 front and rear attachments are complete with high-strength king pins for fifth wheel mounting while they are also designed to attach to White Mule Company Saddles when frame mounting is desired.



Features:



Meet all requirements of U.S. Department of Transportation, Federal Highway Administration sections 390-399.
Frame or Fifth Wheel Mounted.
High-strength alloy steel King Pin.
Universal mounting to all American-made Fifth Wheels.

Grease fittings.
Fabricated for ease of installation.
Used by all major driveaway companies
Over a billion miles of safe towing.
Custom colors are available upon request.
Istallation Configurations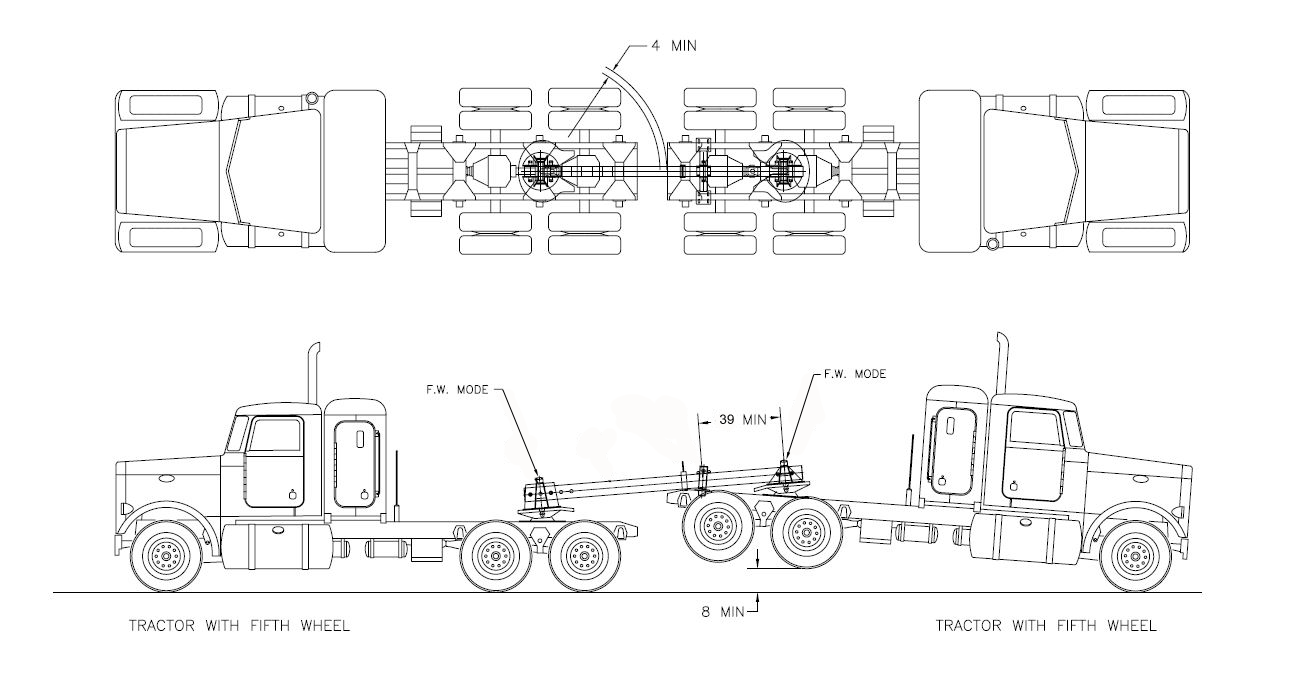 Fifth Wheel to Fifth Wheel Configuration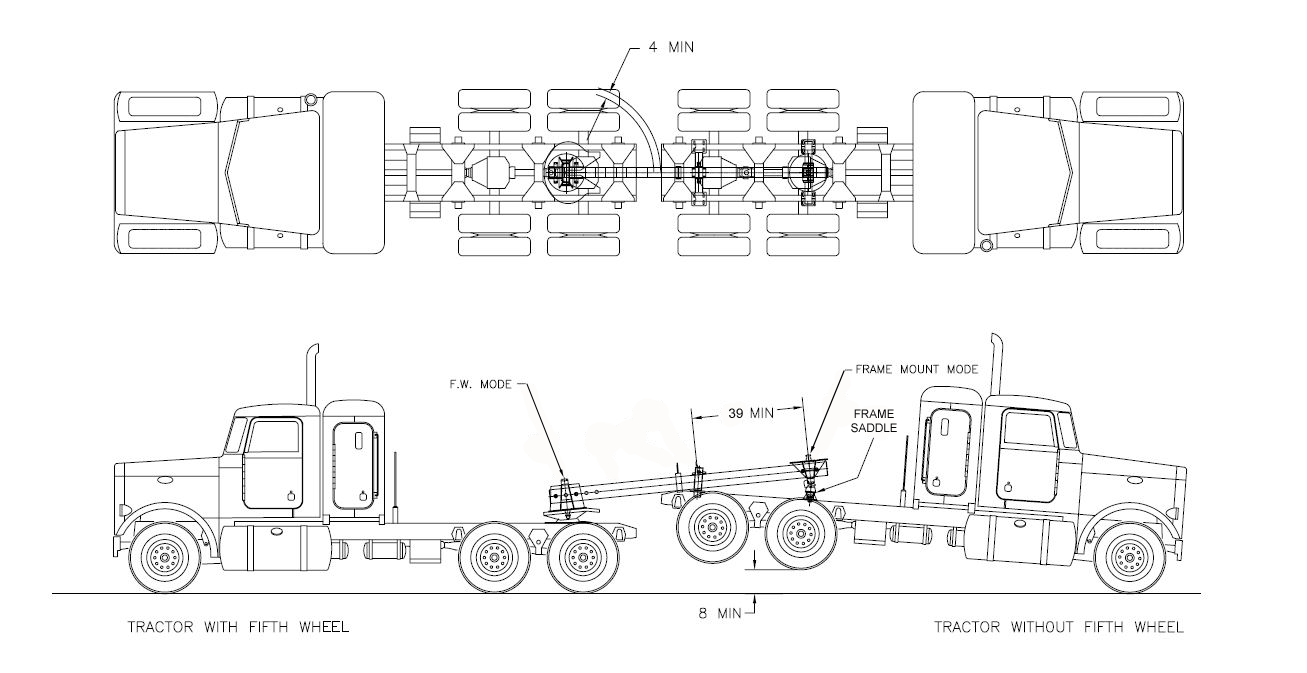 Fifth Wheel to Frame Configuration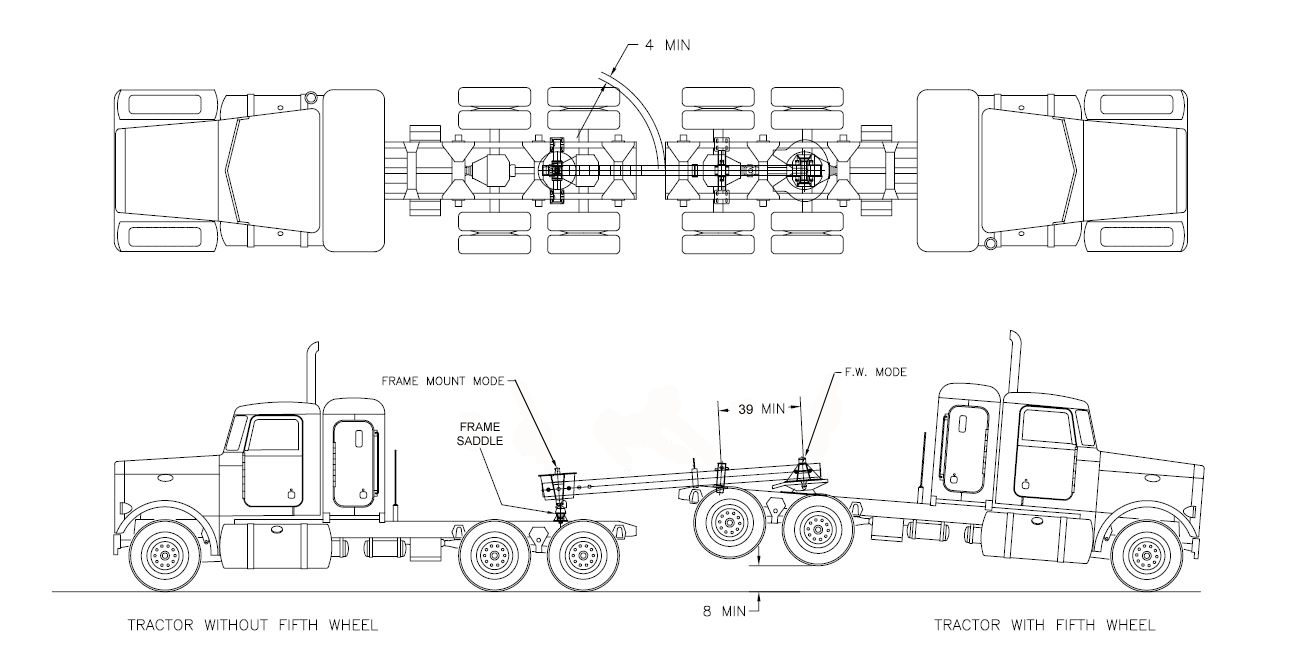 Frame to Fifth Wheel Configuration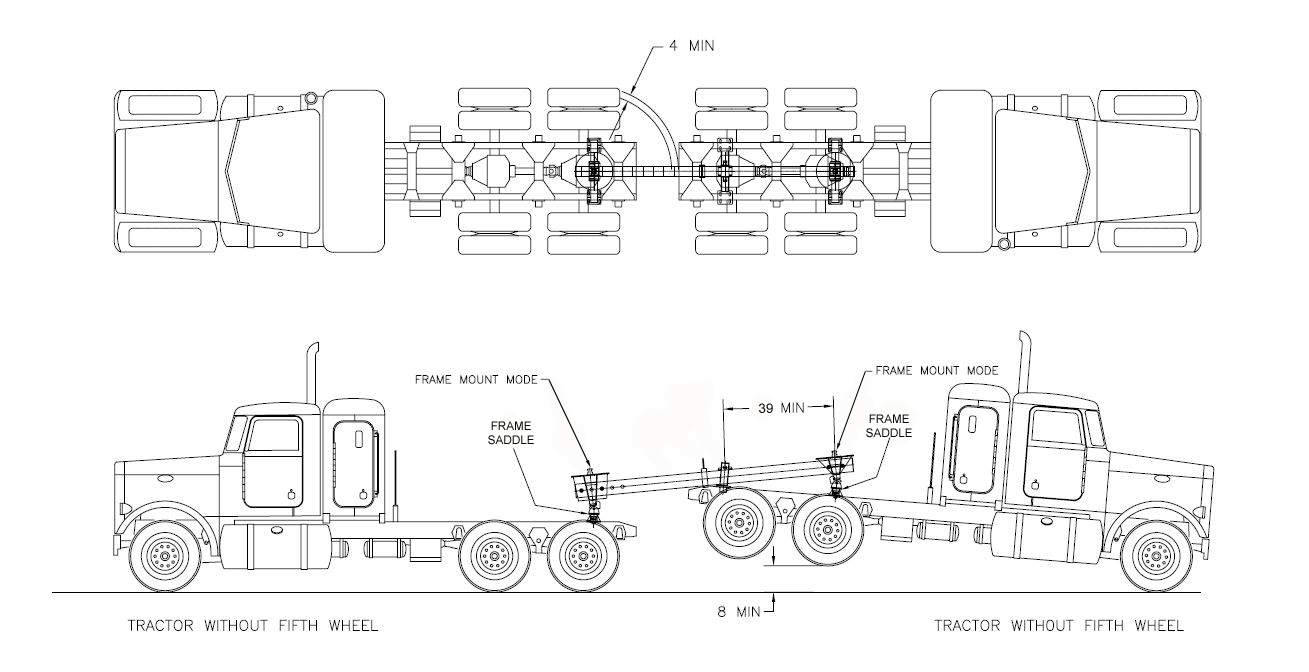 Frame to Frame Configuration



Please refer to the link below for U.S. Department Of Transportation Regulations


https://www.fmcsa.dot.gov/regulations/title49/section/393.71